The mundane stories of how a guy and girl fall in love head over heels for each other that your friends keep yapping about is surely a cliche when it comes to dating Army guys.
Romancing an Army guy can be surreal as well as a nerve wracking experience for weak hearted,you need 3 Ps perseverance,persistence and patience.
It is not easy,it is not supposed to be easy,afterall you are dating an extraordinary man,trained and tamed by Indian Army. He simply belongs to academy of elites and definitely not part of the crowd.
How do you expect a regular stuffed inside a box romance with a defense guy? Get over it!
The romance with a military guy is totally a Bollywood story where the female protagonist sings 'Saath Samunder Paar mai tere peeche peeche aa gayi" Here we tell you how is it to romance an Army guy and also how romancing a military man is different from loving their civilian counterparts.
You will always be wrapped with an extra layer of protection.
No matter you feel out of radar or no matter what he is doing,he is always keeping a close tab on you,I guess this comes with the territory. He will never let you stumble,carry your shopping bags might even punch the bad guys teasing you and all without asking for it. He will also assure that you be extra conscious in your daily life from keeping your phone password protected to how to react during difficult times, he will keeping providing you awesome tips. Army guys don't do anything half heartedly when they love they love with all their hearts.
Chivalry is his second name
He will sweep you off your feet through his chivalry, he will pull chairs for you,open car doors,call your friends Ma'am and what not, Let me tell you one more thing the side effects of dating an army guy is that his chivalry would spoil you completely and any rude behaviour will be an instant turn off for you (romancing an army man onwards)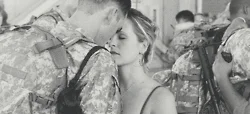 He will always keep fit
Protruding paunches or lousy postures are never the case while dating a military man and you get a man to embrace in your arms straight out of movies ( soldiers can simply be rated better than them) Isn't it something worth cherishing as well as relieving? You know the best part it also motivates you to work upon your fitness.

You will feel like a queen
While you date an army guy, you are treated with utmost respect and care. The gentleman attitude of army officers around and more so, of your partner would make you go weak on your nerves for him. Cupid tick! You will be introduced in the community with those swaggering words and symbolism. Even if an officer of higher rank than your partner addresses you, you would be 'Ma'am'.
This exactly sums it up
Be ready for more than often surprises
Military men are hopeless romantic unlike the popular perception of them being a rough and tough guy(which they are externally) there lives a boy next door inside them who is aware of his work commitments and makes up for all the separations bestowed upon you due to his official duties once he gets to hug you back. There would be sudden dinner dates and surprise gifts and midnight drives to drive you crazy about his style and it would also prepare you to hold on and wait for the time when he goes and comes back sooner than the soon.

He will teach you adjustment
Once you will watch him perform his duties par excellence and understand  his devotion to his job and mother nation and also how he treats his superiors and never loses an ounce of discipline where nothing is right or wrong for him but a duty,you slowly and gradually adapt yourself and become more patient yourself and develop this courage inside you to face situation with or without him…nonetheless he is the inspirations behind that.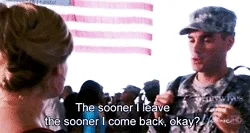 You will be immensely popular in your peer group
All your friends will envy you when they watch you dating a man in uniform. The pride that you collect when an Army officer comes to visit you at your work place is huge. You are bound to be talk of the town. Afterall you must be truly special to drag the attention of a military man..
.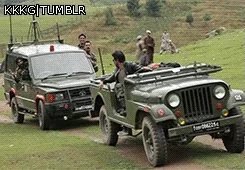 He is bound to flatter your parents
Chivalry is his second name,then there can not be any nobel job than serving the country and the first impression is always positive that he makes on your parents. They love the man in uniform as much as you do. Though there can be doubts about stability, job risks and about your careers but that is the second part and your Army guy will win them over most of times.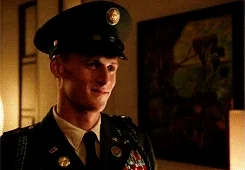 Married or courtship it is always a long distance relationship
Separations and long distance relationships are integral part of any military relationships. Armed force soldiers lead no conventional job life and visiting foreign countries,military exercises,various military courses and temporary duties are part of the package that comes with loving an Army officer. But military relationships are also the ones that teaches world how two people can be always separated and yet love each other truly deeply and madly. In Spite of everything these relationships work if true.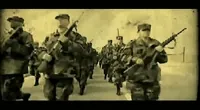 Man in uniform are irresistible breed
There is that 'special' pride that only an army lady would acknowledge while she is totally awed by the personality of her man in uniform. You will swoon every single time you see him in uniform, it will never be boring no matter you spend 30 years with him. Not every girl is hugged by the man in uniform and the feeling is special.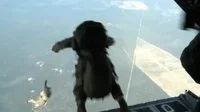 At last I would suggest you should look for a nice person underneath that uniform and not just the uniform because uniform certainly does not guarantee character. At the end they are just like any other boys of their age when it comes to relationships,they are trained to fight the enemies but not the heartbreaks so you should also be sincere when it comes to fulfill your promises. But yes there is nothing like when you love a military man and he loves you back,fairy tales,knight in shining armours are just not the myths. 
Also you must read Love Story of a Commando which digs deep into military relationships and story of NSG Commando Captain Virat and Riya a story where pain and love are intertwined together in which one loves the country and the other loves him. buy link here Amazon