There are only three types of Mothers in the world,Good mothers,Bad mothers and Indian mothers. There are some unique characteristics of an Indian mother which is not possessed by any mother around the globe. They are never ending Tsunami of emotional waves,they are all mushy yet temperamental and they only possess two expressions with their kids either angry or crying.No matter how accomplished you are but if you don't eat tonnes of home cooked food,you are worthless. And the list goes on…
All Indian Mothers are emotionally attached to their Dabbas
No matter how rich your parents are or how much wealth is flowing back home,if you don't return the tiffin or various short of plastic or steel dabbas back to your mother. You will lose credibility in her eyes.
She will never trust you again. Period!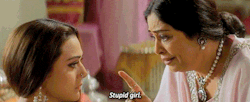 All Indian Mothers are never happy with the Sabji Wala
Nasty expressions,two hours standing under the sun and constant dis-satisfaction over that discount of five Rupees that the poor Sabji wala refused to give. And if by any chance he refused to offer free nimbu mirchi, Indian mummy would never stop swearing about how they are never coming back. The swear would last only until the next time they need to buy the vegetables.
Useless Fellow! Bloody Frauds! Cheaters!
Indian Mothers hate shopping in a Mall
No matter how much  discounts these high end Malls have to offer to a typical Indian woman,they are never enough to lure an Indian mother into a mall. The local shopping arcade where they can bargain their hearts out and purchase grocery from the wholesale government shop is where they seek Nirvana.
Paise lootate hai ye sare!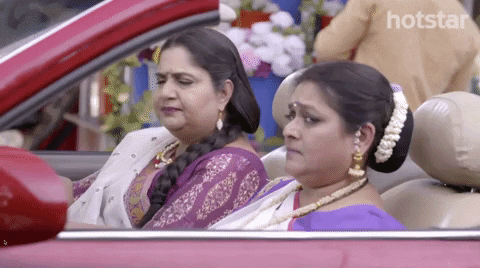 Rickshaw Wala is their best friend
No Mercedez or BMW can prove to be her efficient travel companion as the local rickshaw wala who humbly accept their negotiated price and listen to all the cribbing and complains with a gentle nod of 'Haan Maanji' during their journey. From how local tailor master has raised their prices to how Paneer is equivalent to buying a gold to how aajkal ke bacche are not good enough..man there is a whole range to talk.
"Aur tere ghar me kaun kaun hai,Kitta kama leta hai roj ka?"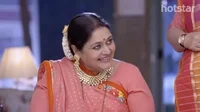 Indian Mothers are never satisfied over their kids appetite
No matter how plump you are or how much you eat or even how old are you,Indian moms can never get over the feeling of you looking sick and thin. For them you need to be perpetually hungry or some 100kgs to fulfill their long held wish of how their kids would eat properly.
"Kha nahi to aur pichak jayegi! Gupta ji ki beti ko dekha hai kitna khati hai?"
Indian Mothers are extremely doting to their grand children
No matter how much moral lectures of eating well,studying well and throwing less tantrums you received from her,your kids would always be untouched with these. All the maggies would be back home once she is a grand mother. There would not just be no timings for watching the TV for your kids but now there would be atleast two Tv in your parent house now unlike your times when watching too much TV was a crime. Also grandchildren can get up at any time.. Is this even fair?
"Are to kya ho gaya baccha hai abhi to isake khelne khane ke din hai!""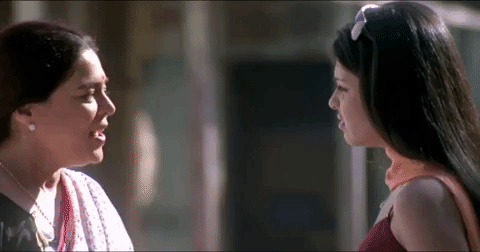 Bachat is their life mantra
Their typical Indian middle class mentality which teaches them to save every single penny over sabji,grocery or their clothes is a penny saved no matter how much they spend over their Naaptol shopping of useless kitchen appliances or some useless thing for extremly cheap in the local mela.
"2000 ke cycle handle bus 400 me liye"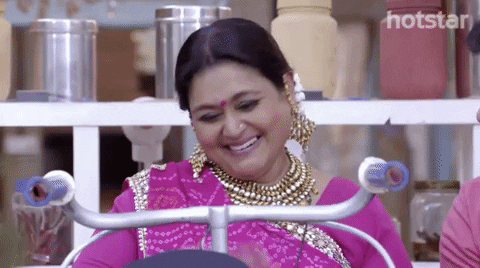 Their daughters are always better the the daughter in laws
All the daughters in the family are unanimously better than the Daughter in laws in the khandan. No matter how big,fat,ugly and under educated the daughters in the family are in comparison to the fair,slim and accomplished daughter in laws. Their daughters are the best, especially after their marriage. Dare you call her a dictator!
"Meri beti ke sasural wale na bade lucky hai,per mere ghar me to meri bahu ka luck hai aisa ghar parivar mila!"
Everything new is reserved for the guests
New bed-sheets will adorn the bed,new towels will be hung in the bathroom,new crockery would be on display…only if the guests would arrive in your house. Otherwise dare you try to eat your kheer in glass bowls!
"Paise ped pe nahi ugate!"
Indian Mothers can never be tech savvy
No matter how many times you teach her Facebook or Instagram, she will never get it. Only thing she posses a little confidence about would be Family Whats App group that too within limitations. She can never click the picture right nor can post it and dare you give up teaching her.
Sikha de beta!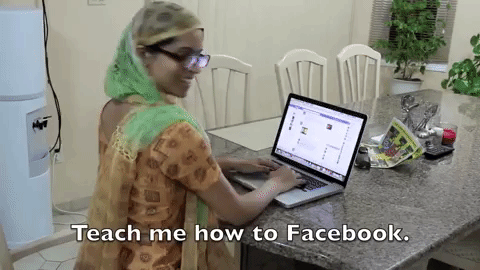 Indian mothers are perpetually worried about you
Even if you have three grand kids yourself or even if you are the Prime Minister of this country or even if you are Tata,Birla or Ambani, your mother would always be worried about you and your future.
"Muje to heart attack hi aa jayega kisi din!"
The last thing about Indian mothers? Well they are the best….Indian mothers just don't feed the kids with food but with love affection and their souls. They literally raise the kids right over their bodies. They forget who they were and all of them have sacrificed a bright shiny future of their own just for their kids. It was MAA who assured a future for you and no one is ever going to love you as much as your mother would do…...
"Home is where the Mom is!"
Disclaimer: This post is on lighter note just for a hearty laugh with your mom. Do forward it to her on family WhatsApp group.. Dedicated to world's best mothers.. the typical Indian Mother,Maa pyari Maa,Mumma…
Also if you can not get over how adorable and melodramatic mothers can be,you must read Hit Military Romance of Ananya and Captain Aakash. Here is the amazon link
Soldier's Girl: Love Story of a Para Commando
WTF moments of 2018 that left people raising their eyebrows high5
Mind Blowing Indian women achievers in their 20s
Seven ways to deal with a Pokey MIL
A heart-touching letter of an Army Brat
10 things to do before you die1
10 times you miss your mom after getting married