You only live once, but if you do it right, once is enough!

There are so many things we wish to do or try, but keep saving for later, "I'll do it when I'm 35, I'll do it when my kids are old enough, I'll do that when I retire", but what we conveniently forget is that Life is short, do what you want to do and Do it now coz you never know "Kal ho na ho". Here's a list of 10 things you must do before you die!
Visit the Wonders of the World
They aren't called Wonders just like that! From Taj Mahal, to Christ The Redeemer statue, from The Great Wall of China to the Colosseum, the man-made marvels are indeed unforgettable sights. Lucky are the ones who get to see them all in one Life , go on, tick a few at least!
Travel Alone
To travel is to live, and to travel alone is to live for yourself. When you travel solo, you are totally responsible for yourself, you will discover how capable you are. It provides you confidence, wisdom and an insight.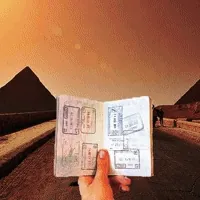 Try an Adventure Sport
What fun are you going to have in life if you don't take a little risk? And in your heart, you know that the 'risk' is only in the mind! River-rafting, para-sailing, mountaineering, scuba-diving are just a few names you need to add to your list for an adrenaline rush.
Eat at your Favourite (Unaffordable) Restaurant
Many of us have that one exquisite restaurant or hotel that we have been wanting to go to since time immemorial, but have never been able to draw the funds! Now is the time to turn your Lottery Fantasies into reality! Grab your money, your debit cards, your credit cards and just go. Order what you like. Eat, as if its going to be your last meal!
Random Acts of Kindness
Many a times, in the hustle-bustle of our daily lives, we simply ignore that RAKs can go a long way in giving someone what they needed the most. Donate blood, meet people at an old age home, adopt a pet, teach a child, go to your old school and thank the Teachers, just anything. Remember, Karma exists!
Leave a message for your Family & Friends
It often becomes difficult to express what we feel for our loved ones. And then often it becomes too late. Record your feelings, write them a message, an e-mail or just call and say, "I love you, and you mean a lot to me", you'll feel so much better and lighter.
Forgive
Life becomes easier when you learn to forgive. There's actually no point in holding a grudge, just let it go. It takes a strong person to say sorry, but a stronger person to show forgiveness. And while we're at it, let's also ask for forgiveness, an unconditional apology to everyone and anyone who has been hurt by you, be it intentionally and unintentionally.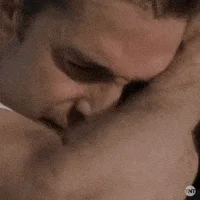 Go on a road trip
Alone or with friends , Hit the Road! Go to a place you've never been before. An open road and your favourite song can be an experience of a lifetime. The greatest part of a road trip is not 'reaching the destination', its all the crazy stuff that happens along the way.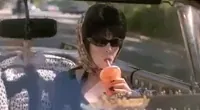 Go on a Blind Date
Blind Date can be more dangerous than trying an adventure sport, but then Why Not!! You never know, it just might be IT! Or else it can be a great way to reassure yourself that dying alone won't be so bad.
Take a break
Really, its okay to take a break. Sometimes, you need to step outside, get some air and remind yourself of who you are who you want to be. Take a break from work, from family commitments, and of course from your phone. You need some 'me-time' to appreciate and love yourself. The reason so many of us have a bucket-list is that we wish to fill our hearts with abundant memories before we say our final Goodbyes! The urge to live life to the fullest is very strong. Let's not waste anymore time and start ticking things off the list.

One day your life will flash before your eyes. Make sure it is worth watching!
The rise,fall and rebirth of Sanjay Dutt
10 signs that your marriage might be in trouble
Why is it okay to cut toxic family members out of your life?
Emotional blackmail: A man's perspective!
Why do happy couples post less on social media?