Getting married is the next phase of anybody's life. The life takes a 360 degree turn and it is never the same. For girls it's even more painful and why not? Girls not only have to leave their homes but accept the fact that there is another home awaiting them except the home they have known all their lives. They step to be part of husband's family and realize that there are another set of relationships waiting for them to be embraced. They miss their brother,sister,father and most importantly their mothers. There were times you never thought, you will miss your Mom but here the waves of missing Mom comes out more so often. Here are ten times when a girl misses her mom the most after wedding.
The Food is never the same
The 'Maa ke Hath ka Khana' is not the daily routine but a luxury now. The Mom's cooked food which you took for granted your entire Life will bring surges of sighs and leave you craving for that delicious mom cooked cuisines which you knew whole of your life and nothing can replace that.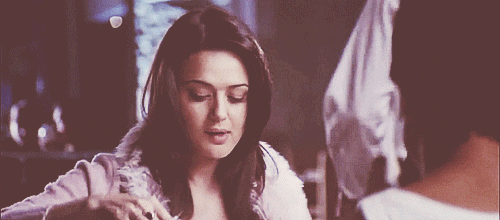 When You wake up on your own
There is no Mom around to drag you out of your bed and you cribbing about it " Bus 5 minute aur" and nobody bothers how you will skip your breakfasts now. Mobile phones do help with their alarms but they can never match the concern and warmth your mother held during early morning hours for you.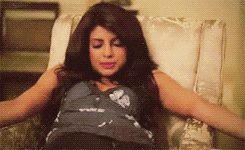 When you lose your favourite Kurti
There were times when you did not even bother looking for your lost kurti,dresses and other stuff and demands to your Mom and she will find it under the heaps of your clothes and other things in a minute and hand it over to you with her lectures about 'how your Mother in law will blame her for your carelessness" Well Mom you were right and I find it by myself now.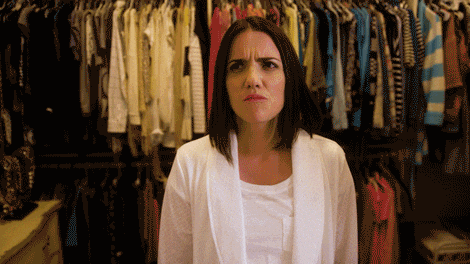 When you fall sick
Life turns out to be much harder after you get married and fall sick. Yes, okay husband dear is trying his best to look after you well but that motherly touch is completely lost all together and you miss her terribly and her herbal tea the most.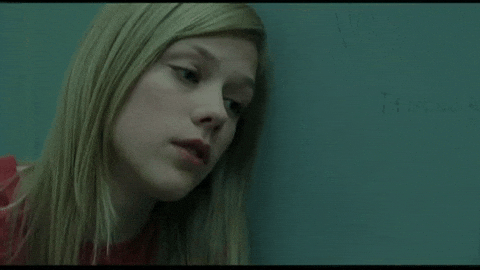 The lap naps after a rough day
You had a rough day in office or outside and you are longing to get back to your home but wait suddenly you realize there is no mommy around who you can hug and sleep like a baby and she will sit straight for hours just to tender you. Nobody others really and shower is the only solution or may be calling your mom which is still half comforting.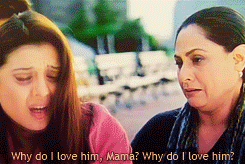 When you cook food
You cooking skills are judged now and it's much harder and not nearly as much fun as they used to be back at mother's home. Nobody is excited and the mother in law does not look as proud and happy as your mother. In-fact her judgmental looks are heart breaking.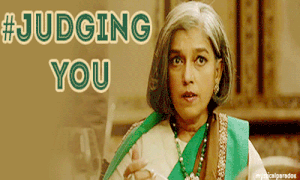 Nobody pushes you to eat more
Nobody bothers whether you ate or not after Marriage and gone are the days when your mumma was hell sick about your feeble diet and always complained about your appetite and compared it with your friends. Now you have to fend yourself and also others.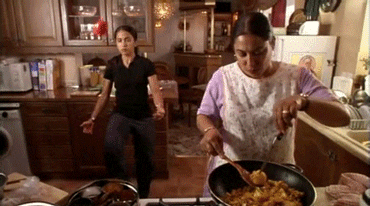 When you are shopping and nobody is there to pick out unnecessary things from your cart
There were times when you would put all the useless things available in the super market in your cart and your mother would pick them out with rolling eyes. Now you make the list and make sure to do the same thing just to save some money and do a smart shopping. But you miss her! Right?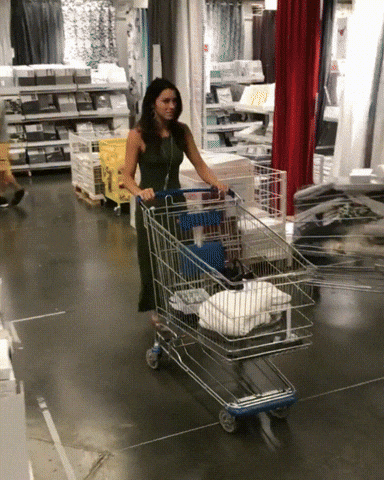 When you go out with your In laws for the first time
You miss your mom way too much when you go out with your In laws and realize it's not the same thing as vacation with your parents. It's not even fun and infact it is you in charge of taking care of all their tantrums than your mother ensuring everything for you to have fun.
When you just want her around
And sometimes you just wish her to be around because nothing can compensate her heavenly presence and you dive down the nostalgia lane to realize no-one can replace your mom and how granted she was for you when you were unmarried.
And the list goes on and make you realise that how easier life was with your parents and also that married or unmarried you will always be your Daddy's little girl and Mum's adorable daughter and none can snatch this fact.

Love You Mom!!
Why is it okay to cut toxic family members out of your life?
5 trendy Sari looks by Shilpa Shetty that can be copied by anyone
8 Signs of an Emotionally Unavailable Woman
7 types of toxic people you must avoid!