Falling in love with a 'man in uniform' is perhaps the easiest thing on the planet but keeping up the relationship with him is certainly tough. The constant separations, the uncertainties of his life,his legendary job profile and sometimes just coping up with his fauji temperament is too much. There could be unanswered calls,unknown locations, unwanted situations and unspoken commitments.  It demands devotion par excellence and conduct beyond comprehensions to continue the relationship with an Army man.  So girl, if you are new into the relationship with a soldier,here comes the five handy tips when you date a fauji.
Never disrespect his unit
Whether you have heart to accept it or not,faujis are more passionate about their naam,namak and nishan than you. You always come second. So even if his job commitments and unit responsibilities are keeping him busy never, I repeat never utter a word that goes against his unit his paltan,his men or even his seniors. Copy that!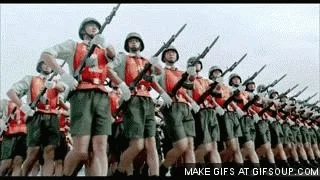 try to gel well with his coursemates.
His coursemates are the one who will always occupy a special corner of his heart and extra special corner of his attention. His face would glow like thousand blubs and laughters would never cease. The kind he never dispalyed with you. His comrades,his brother in arms are the ones who have seen the worst and best of all the times with him and that seals the bond apart from the fact, Indian Army is all about camaraderie. More you gel well with his coursemates better for you.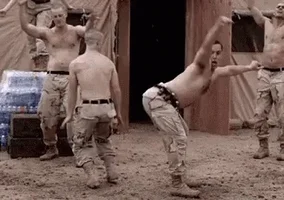 Be Safai Pasand
Well, all faujis are invariably cleanliness freak. And if 'safai and you' are poles apart, I really doubt your Army relationship will go long ways. The table manners are noticed,the crockeries matter more than the food and the clothes should at the least be pressed and shoes shiny. So if you go on a date with your Army Boyfriend or invite him home, keep this in mind for sure.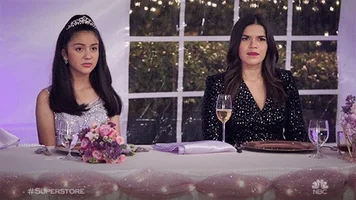 Be patriotic
Even if it sounds ridiculous to you and interferes with your ideas of a free country you must understand your boyfriend is 'under oath protector of the nation' and nothing, I repeat nothing hinders his loyalty to his nation and he also expects you to be the same. I mean nothing like conquering Everest but being an Army Girlfriend you must stand on National anthem,respect national flag and also the martyrs who sacrificed their lives for the nation. The list could be truly long but girl,if you are serious about your soldier, learn to love your nation first which is also the first step to share the fauji commitments like an Army wife does.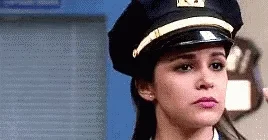 Be independent
It is my personal experience that Army guys love to tag along with bold and independent women. They are aware of their job uncertainties and they want a partner who could walk shoulder to shoulder with them. Most faujis are progressive,dont stop your life while waiting for your soldier.Keep adding values into your life,contribute back to the society and nation in whatever ways you can. And have faith in him even during the testing times. A girl in relationship with a soldier is the one in command of the relationship,keep the leashes with you,he will come around for sure.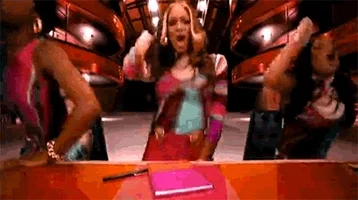 Queen Elizabeth had once said 'If an Army officer loves you keep your head high." And I tell you along with your head also keep your dignity high when you are in relationship with a military man.  Army Strong is strongest. All the best!
10 Nostalgic things every fauji household can relate to
Confessions of Indian Army Wives
What happens when soldiers leave and leave the women behind