Fashion is an art which speaks who you are and create a person out of you who was never there at the first place. Fashion is like magic.. one touch and life changes for ever! Fashion is like love.. you fall every single time. Fashion is like music in the air.. only lovely! And A fashionista is the one who just doesn't follow the trend but creates it. She is the one who understand that fashion is not about what you wear but how you express yourself in the most original way possible. A fashionista is the one who knows what is meant for her and what for the rest. A fashionista is the one who is comfortable in her skin and knows how to carry her attitude. Trust me! It's not easy to be a fashionista in this world full of myths. So here I bring you the list of 10 movies which speak fashion, lead the way, create icons and revolutionaries the fashion industry. The fashionista in you will fall with everything about these movies and get inspired a bit more. I am sure you'd surely have watched few of them if not all. And if you have already watched all of these and loved it then dude you are the star. I start with number 10
10. House Bunny(2008)
The story of a Playboy Bunny who gets kicked out of the playboy mansion and teaches an awkward sorority about the opposite sex, only to learn that what boys really like is what's on the inside.The tini mini, peppy,fun clothes with a very lovely Anna faris into it who shows us the girls that why it is important to get up, dress well and change our lives forever.
The bunny costume, hair band and a glimpse to the life at playboy mansion are such treats.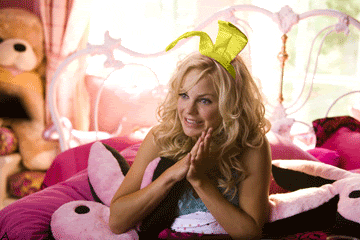 This slideshow requires JavaScript.
9.Aisha(2010)
Bollywood has never been much keen on making fashion as the key plot of the movie like they do in Hollywood with movies like sex and the city or devil wears Prada which leaves us drooling over their styling quotients and panache. But Aisha is the first movie which had a generous budget for its costumes alone and flaunted high street fashion as never before seen in Bollywood.
The sheer display of Armani, Gucci, Louboutins dazzled the Bollywood and proved to be a benchmark.  It  gave us some serious fashion inspiration and a desi fashion icon Sonam Kapoor.
This slideshow requires JavaScript.
8. Legally blonde(2001)
Oh! A movie which was a slap to the people who love cracking blonde jokes every single time they can. A movie  with a strong message that beauties can be brains too! And these fashionistas can make you run for your money if they wish to while living comfortably right inside their fashion cocoon.
The pink color has been used very intimidatingly throughout the movie may be just to emphasize the power of pink.This is such a powerful movie presented very innocently by Reese Witherspoon.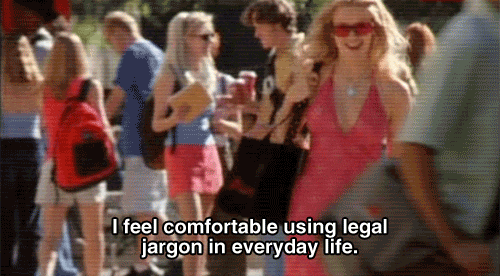 This slideshow requires JavaScript.
Here is the amazon link to the DVD Legally Blonde
7.Coco before Chanel(2009)
This french film which depicts the journey of the fashion legend Coco Chanel from an abandoned orphan girl to the one of the most influential fashion icon of the world. And how she changed the fashion industry for ever! It is a must watch for any fashionista which will further make you believe that power of shoes and clothes are revolutionary.
The vintage appeal, the laces, the hats and the transition of simple elegant line of clothing to Parisian haute couture all made it a fascinating lovely tribute to the 20th century most influential character. And being a fashionista that we are we owe this much to this iconic brand and legend.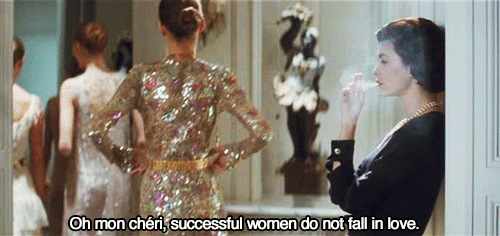 This slideshow requires JavaScript.
6. Devdas (2002)
The legend of Devdas which was recreated by Shahrukh Khan, Madhuri Dixit and Aishwarya Bachchan in 2002 just not broke all the Bollywood  records but also revolutionized the ethnic fashion industry with its stunning silhouettes, style and class. The vintage style clothes looked breathtakingly beautiful onscreen and was made out of finest of threads. It reestablished our beliefs for traditional Indian fashion very proudly.
The ethereal actresses Madhuri and Aishwarya epitomized the Indian beauty with their class, elegance, attitude and off course stunning clothes. Some of the lehengas weighed 30kgs and Abu-Sandeep actually sourced vintage suits from old clothing stores in London. It's such a treat to eyes girls. Watch it again!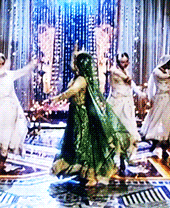 This slideshow requires JavaScript.
The DVD can be bought from here Devdas
5.The Great Gatsby (2013)
The plot is like  Nick Carraway, a World War I veteran, shares his experience on being attracted to Gatsby and his flamboyant lifestyle. This movie has won the academy awards for best costume designs.The movie is all about style, elegance and enchantment. The vintage at its best!
The embellishes head gears, hair bands and  hair clips are so stunning. The Gatsby parties provided us a whole new view into the lives of elites.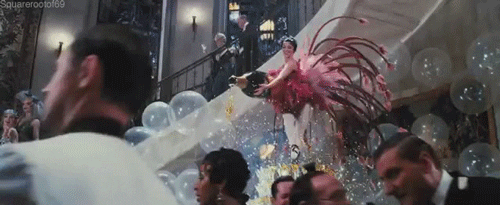 This slideshow requires JavaScript.
The amazon link to the DVD of the movie The Great Gatsby
4.Confession of a shopaholic(2009)
This romantic comedy movie based on Sophie Kinsella novel is just not a movie but it's a beautiful portrait of the most amazing clothes that exist on this planet. Patricia Field the magician behind the sex and city clothes has brought life to the Wardrobe  of shopaholic Rebecca.
The actress Isla Fisher creates original fashion which is colorful, bold, eclectic, fun and lively. She just doesn't dress like anyone else. And that is her style! The fun clothes which are designer, the daily wears which can't be find anywhere and the kind of clothes which will liberate the fashionista in you.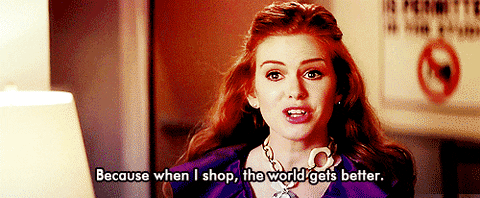 This slideshow requires JavaScript.
3.Devil wears Prada(2006)
This movie which is based on the novel of Lauren Weisberger  is just not a movie but a fashion statement. This movie feeds onto the dreams of any regular girl who wishes to turn to an angel one day. Andy Sachs (Our beloved Anne Hathaway) post make over looks sends chill and make us believe into the power of fashion desperately. The costumes and accessories costed a whooping 1 million dollars alone.
Chanel thigh high boots, Fendi bags, Christian Louboutin leather boots, a Gucci frock,John Galliano gowns and accessories to die for ! Also the super charming trio of Meryl Streep, Anne Hathaway and Emily Blunt who provide us the peek into the challenging Diva lives of the fashion world! Now tell me what is not there to love live and be fashionable into this one movie.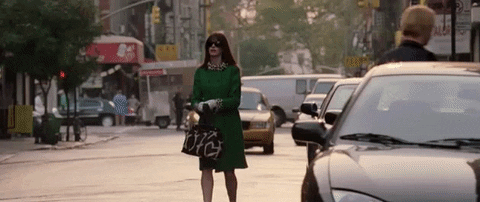 This slideshow requires JavaScript.
Here is the link to Anne Hathaway most loved movies Anne Hathaway Collection: Love and Other Drugs/Bridewars/Devil Wears Prada (3 Movies)
2.Breakfast at Tiffany(1961)
The style and panache of Audrey Hepburn was made eternal by this movie. The classic, urbane romantic comedy is the story of a young woman in World War II-era New York who hobnobs with famous people, gets into a lot of trouble, and breaks many ruleS. She made this character one of the most iconic characters that ever appeared on screen.
She wears amazingly beautiful and elegant clothes which lingered on people's memory for long so much so that her extremely famous little black dress which was designed by Hubert de Givenchy was auctioned off for over over $900000 in 2006. I was really ashamed not to watch Audrey Hepburn as Holly who epitomized the sophistication till now.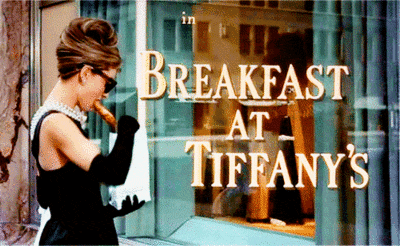 This slideshow requires JavaScript.
In case you want to buy the DVD here is the link Breakfast at Tiffany's
1. Sex and the City(2008)
Now who wouldn't have watched this movie which provided us a whole new dimension of fashion. Almost a new fashion! A movie which was a trend setter! A movie which is just not a movie but a bible for any fashionista. A movie which showed us that clothes can be therapeutic and shoes can be healing. A heart break can be cured by shopping and being a fashionista is not all so easy.
Carrie Bradshaw along with her shoes and clothes made the greatest impact on American pop culture which could not have been dethroned by any other woman till now. This one movie is one of the best thing that could have ever happened to the fashion world. Oh Carrie we can't thank you enough!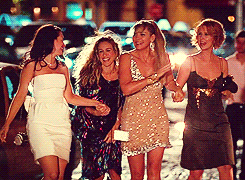 This slideshow requires JavaScript.
Here is the amazon link to the movie in case you want to buy it Sex & the City

If you want to read more on the fashion here are few more links.
5 winter looks for college going girls
Zara Fall Winter Collection 2016